Dan MA, Ph.D.
School of Life Sciences
Lab of Protein Structure and Function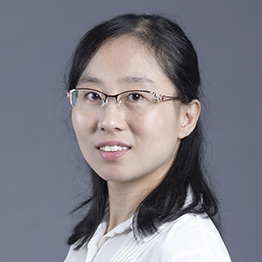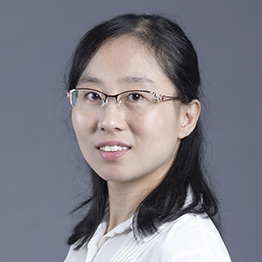 "I wish that I can blend myself into the blood of Westlake University to sense its every breath and heartbeat. Let's strive and grow together to make the miracle of Westlake of University!"
Biography
Dan Ma, studying in structural biology and biochemistry, was born in 1987 in Langfang, Hebei. She received her Bachelor of Science degree from School of Life Sciences, Shandong University in 2009, and Ph. D. degree in Biology from Tsinghua University in 2014. During the postdoctoral training in University of Washington, she received the prestigious postdoctoral fellowship from Jane Coffin Childs Memorial Fund. She will join Westlake University as a principle investigator in School of Life Sciences since 2019, and work on structural and functional studies of proteins.
Research
Dr. Dan Ma has been working on structural and functional studies of proteins for more than 10 years, and has a number of important achievements in the field of membrane protein study:
(i) Solved the crystal structure of glutamate: GABA antiporter GadC, one of the major components of E. coli acid resistance system, and the transport mechanism was revealed. Based on biochemical and functional analysis, a new E. coli acid resistance system was discovered. The results have great significance in understanding the characteristics of food-borne pathogens and finding new ways for the treatment of related diseases. (ii) First obtained atomic resolution cryo-EM structure of human gamma-secretase, which provide molecular basis for understanding the development of Alzheimer's Disease. This work was chosen to be reported as one of the "News of Top 10 Achievements in Science and Technology of China" in 2014. (iii) Obtained the first high resolution crystal structure of Membrane-bound O-acyltransferase (MBOAT) Superfamily, and proposed a working model based on biochemical and functional studies. The work provided structural basis for understanding catalytic mechanism of MBOATs. The above research highlights all received recommendations from Faculty of 1000.
By using biophysical and biochemical methods, her research group will work on the structural and functional studies of human disease-related proteins and protein complexes, especially membrane proteins. Future research will mainly focus on transport and metabolism of amino acids and lipids, as well as the regulation of important signal transduction pathways (for example Wnt signaling pathway).
Representative Publications (*Equal contribution)
1. Ma D, Wang Z, Merrikh C, Lang K, Lu P, Li X, Merrikh H, Rao Z, Xu W. Crystal structure of a membrane-bound O-acyltransferase. Nature. 2018; 562(7726):286-290.
2. Bai XC, Yan C, Yang G, Lu P, Ma D, Sun L, Zhou R, Scheres SH, Shi Y. An atomic structure of human γ-secretase. Nature. 2015; 525(7568):212-7.
3. Xie T, Yan C, Zhou R, Zhao Y, Sun L, Yang G, Lu P, Ma D, Shi Y. Crystal structure of the γ-secretase component nicastrin. PNAS. 2014; 111(37): 13349-54.
4. Lu P*, Bai X*, Ma D*, Xie T, Yan C, Sun L, Yang G, Zhao Y, Zhou R, Sheres S, Shi Y. Three-dimensional structure of human γ-secretase. Nature. 2014; 512(7513):166-70.
5. Lu P*, Ma D*, Yan C, Gong X, Du M, Shi Y. Structure and mechanism of a eukaryotic transmembrane ascorbate-dependent oxidoreductase. PNAS. 2014; 111(5):1813-8.
6. Ma D*, Lu P*, Shi Y. Substrate selectivity of the acid-activated glutamate/ γ-aminobutyric acid (GABA) antiporter GadC from Escherichia coli. J Biol Chem. 2013; 288 (21):15148-53.
7. Lu P*, Ma D*, Chen Y, Guo Y, Chen GQ, Deng H, Shi Y. L-glutamine provides acid resistance for Escherichia coli through enzymatic release of ammonia. Cell Res. 2013; 23(5):635-44.
8. Ma D, Lu P, Yan C, Fan C, Yin P, Wang J, Shi Y. Structure and mechanism of a glutamate-GABA antiporter. Nature. 2012; 483(7391):632-6.